Nail Can Hill Results – A great day was had by 58 riders in today's race:
MTB Results 2021      Ironman/Woman Results 2021
1st MTB – Dacry Wilkinson
1st MTB – Kylie King
Ironman – Damian Gillard
Ironwoman – Emily Trestrail
 Victorian Gravity Enduro Tour – Race 4 – Nail Can Hill – May 29th & 30th 2021. Entries will open in the first week of May. Keep an eye on the club's facebook page.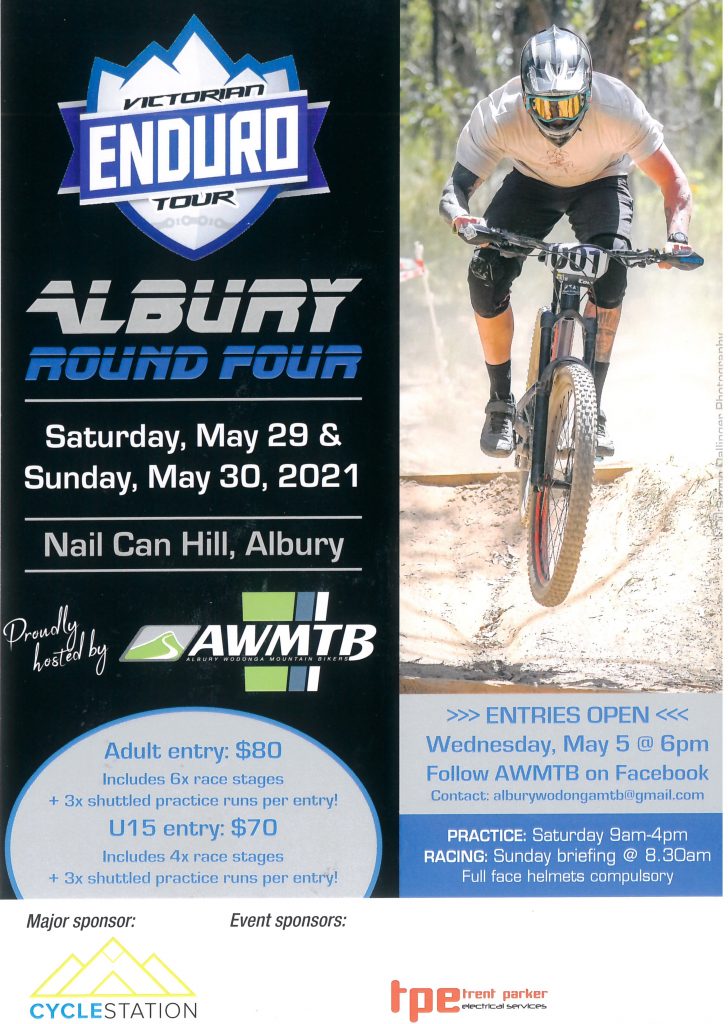 Upcoming: Social Rides – Stay Tuned!