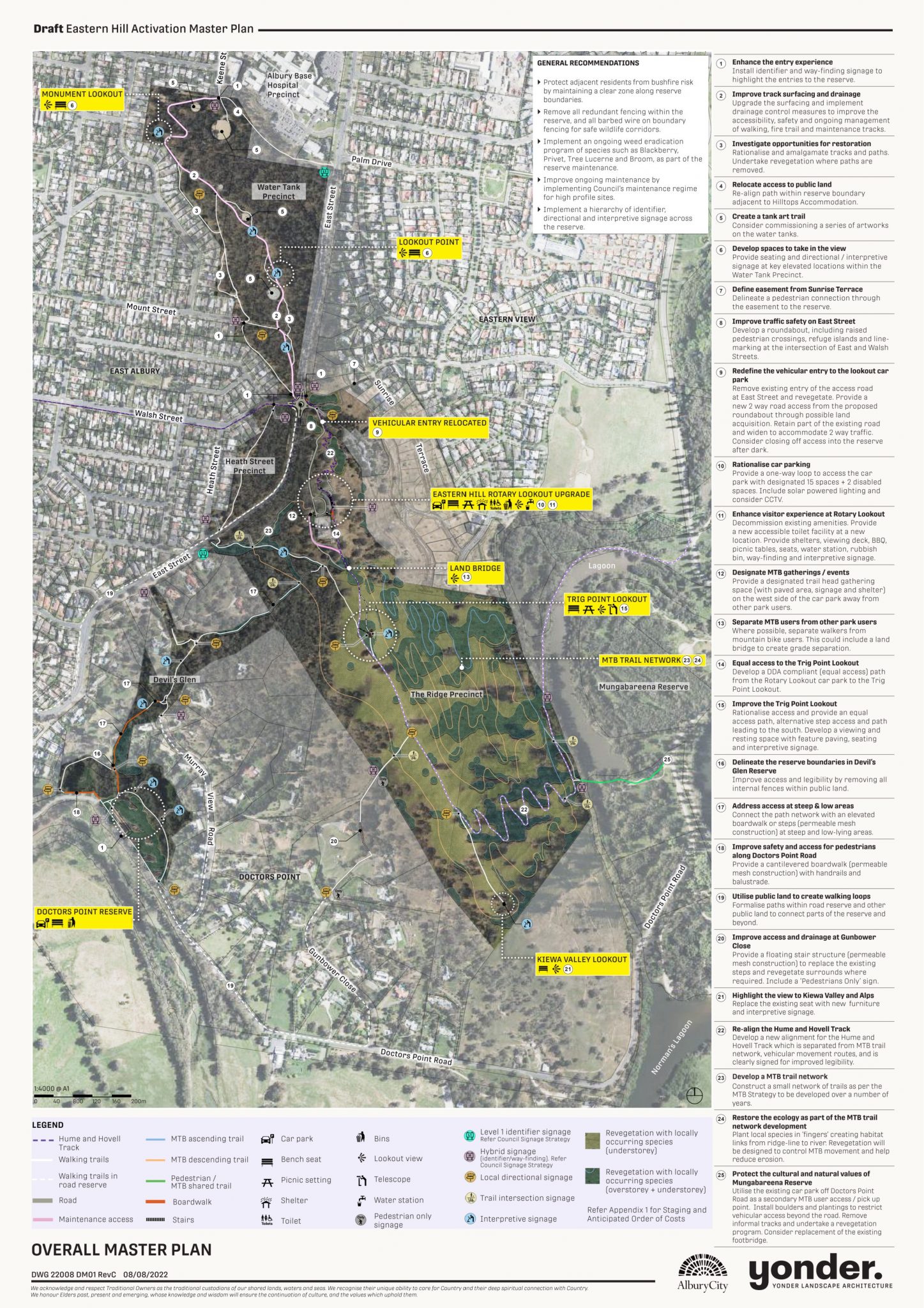 —Message from Albury Council—WildFlower Walk—MTB trails Closed
Council will be hosting the annual community Wildflower Walk on Nail Can Hill on Sunday 02 October 2022 from 9:30-14:00.
Therefore Trails will be closed for mountain biker use during this time.
Eastern Hill Activation Plan – Have your say.
Albury Council has proposed a revamp of Eastern hill lookout area and MTB trails running down into Mungabareena Reserve. If you want to see this happen click on the link below and fill out the form in support of it.
There are also council INFORMATION SESSIONS: Please register your attendance via the link above also.
AlburyCity Offices – Robert Brown Room Ground Floor, 553 Kiewa Street, Albury
Wednesday 31 August – 10.00am – 11.30am
Wednesday 31 August – 5.30pm – 6.30pm
POP UPS: Please come along to chat about the master plan.
QEII Square – Dean ST Entrance
Wednesday 7 September – 12.00pm – 2.00pm
Eastern Hill Car Park – Rotary Lookout
Saturday 10 September – 9.00am – 11.00am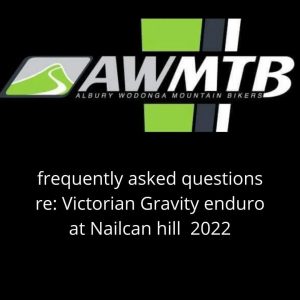 Victorian Gravity Enduro Tour – Nail Can Hill – May 7/8 2022.
 2022 Vic gravity enduro race May 7/8 2022.

 2022 Nail Can Hill Run/MTB results
1st: Tyla Windham   2nd: Damian Gillard    3rd: Matt DeFreitas
1st Female: Laura Gillard    2nd: Gemma De Campo    3rd: Lauren Hanna
1st Junior Male: Alex Newman    2nd: Archie Ross     3rd: Ryan Ruhbaum
1st Junior Female: Clarisse Summerfield     2nd: Josie Alexander
IRONMAN: Tyla Windham   IRONWOMAN: Laura Gillard
 Upcoming: Social Rides – Stay Tuned!