Upcoming: Social Rides
Club Social Rides
Dates to be confirmed
Women's No-Drop Social Rides
Sunday, March 17, 2019 @ 9.00am, Beechworth – More details HERE
Sunday, April 7, 2019 @ 9.00am, Yackandandah – More details HERE
Sunday, May 12, 2019 @ 8.30am, Nail Can Hill – More details HERE
Sunday, June 16, 2019 @ 8.30am, Beechworth – More details HERE

---
Upcoming: Kid's Race Series and Skills Sessions
April – June: Dates and details to be confirmed soon! Exciting new venue added this year!
---
Upcoming: Vic Gravity Enduro Series
Date to be set soon!
---
Nail Can Hill Annual MTB Race / Ironman Run 5th May 2019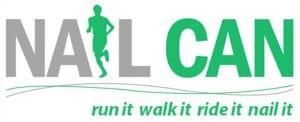 Start: 8:00am- Lavington Sports Oval, Centaur Rd Lavington.
Finish: Bonnie Doon Park, Pemberton St. Albury. Length: 15Km
Registration & Online Entry:  www.nailcanhillrun.com.au
Sat-QE2 square: 10am-2pm or Sun–Start line: 7:00 – 7:40am.
Please be early and register before 7:30am – Briefing 7:45am. Late entry fees apply
Take the Ironman Challenge!
Enter in the Ironman category and do both the Nail Can run & ride and call yourself an Ironman.
Trophies awarded to the male and female that has the fastest aggregate time over both the Nail Can run & ride.           For more info Contact Brad Spinelli: 0402 245581